Please contact our Webmaster with questions or comments.
Copyright © 1999 Saul Coval Computers.
All rights reserved.

IBM FERRO TRAFO TEST
Full automatic load transformer test system
---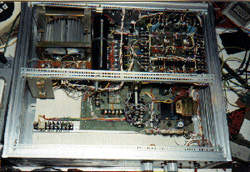 Description:
Automatic test sytem for tests of IBM line power supply transformers for ORAM El. Ind.
Technical Specifications:
Electronics Loads, DC test, primary secondary test, full automatic response.
SKU: 0000-1111-IBM/ORAM-AAAA-9999X6

back to products